Snap Frames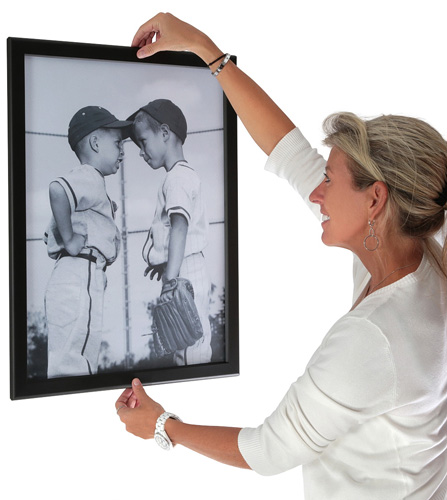 Our Front Loading Quick-Snap Poster Frames are another solution for your sign and display needs brought to you by MBS.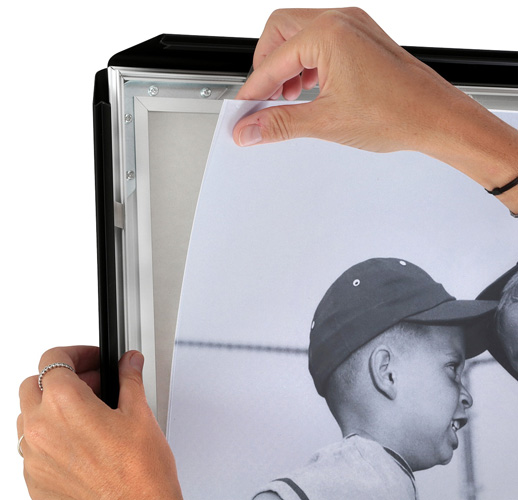 These poster frames are very easy to use and protect the display with a sheet of clear, anti-glare pvc. You just snap open the frame, place your item behind the pvc and snap the edges closed. Talk about easy! The professional look can't be beat. For ease of use and looks this frame is a 10.
Colors are Silver and Black.
Sizes Available:
11 x 17
18 x 24
22 x 28
24 x 36
27 x 40
30 x 40
36 x 48
40 x 60