Tamper Proof Screws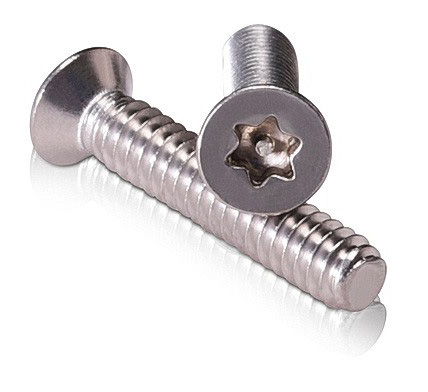 Tamper Proof Screws allow you to keep unauthorized persons from access whatever it is that you screw down and don't want taken apart.
We offer these Torx head screws with a special security feature installed. They have a security pin in the center of the slot in the screw head to prevent non-secure Torx drivers from being able to unscrew it. You have to have the special security Torx bit.
We highly recommend that you consider purchasing one of our 68 Piece Bit Driver Set that includes not only this Security Torx bit but many others.