Flat Wall Set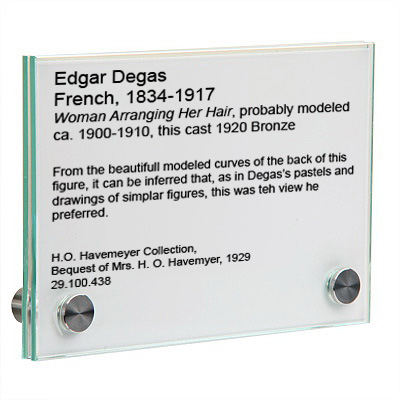 MBS offers complete Standoff Sets with Flat Glass for one stop shopping for your sign and display items. These complete standoff and glass sets are perfect when you want to display labels, directions, profile, corporate information or descriptions for museums and galleries.
Our high quality tempered glasses are the most common sizes to accommodate information and guides. These are perfect for schools, hospitals and even offices and will not just deliver the information but can also add character to the environment. That is why we recommend our 6" x 4" sets for the museum and gallery professionals to hold art descriptions. Part of the experience of a museum is the quality of the displays. With our professional looking sets you would be hard pressed to find something more appealing at a lower cost that will last.
Our High Quality Stainless Steel Standoffs come with 2 Tempered glasses that are just the right size and popular among office building and industrial complex developers and 2 standoffs.
If you would like something a little different, we offer curved glass sets.